The Hyundai Tucson Limited is one of the best compact SUVs on the market in Staten Island. While there are plenty of great new compacts from makers like Nissan, Subaru, and Volkswagen, we're partial to the Hyundai model. We're more than happy to show you why.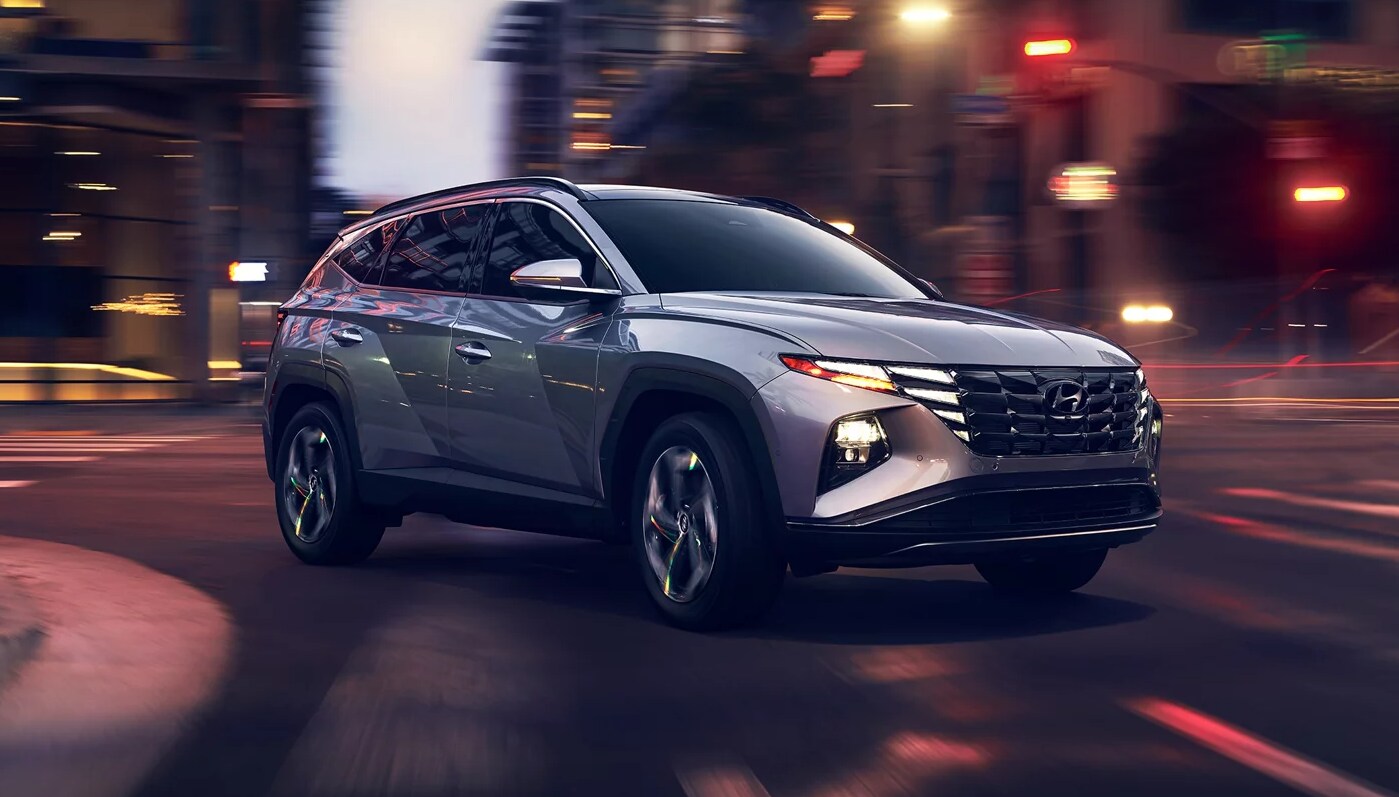 Why Tucson Limited Beats the Competition
The Tucson Limited provides the most well-rounded combination of fuel efficiency, drivability, interior comfort, and safety features. These are just a few of the areas this model outshines the subcompact competition.
Acceleration
SUVs aren't always known for fast pickup, but this model has best-in-class 0-10mph acceleration (.88 seconds). On top of that, it's a smooth and easy driving vehicle with its eight-speed automatic transmission, all-wheel-drive, and 2.5L engine capable of 187 hp.
Fuel Efficiency
They definitely had city driving in mind when they made the Tucson Limited. It gets a solid 24 mpg in cities as well as 29 mpg on the highway. It's also a pretty quiet power train for a non-luxury vehicle. That's especially impressive for a four-cylinder compact. You'll have to test drive to hear what we mean.
Interior Amenities
The interior has plenty of intangible style. You'll enjoy the variety of features and gizmos such as its memory seat buttons and sleek dashboard design. The Tucson Limited also scores highly with critics for excellent child-seat fitting. There's plenty of room to fit one in the back seats without compromising space elsewhere. Drivers will also appreciate the extra attention put into the comfy headrest that makes you feel like you're driving something like a luxury Mercedes.
Safety Features
Hyundai uses the best blind-spot monitoring system on the market. Whenever you activate a turn signal, it automatically pulls up side cameras to help you navigate. Remember that when you're trying to parallel park somewhere difficult. This is one of many handy safety features that'll give you greater peace of mind while hauling your family around town.
That's a snapshot of what you'll get from the Tucson Limited. We can't wait to show you the newest model or one of the older versions in our showroom.
Island Hyundai enjoys serving the folks in Staten Island by offering the best new and used models, like the 2022 Tucson Limited. You're always welcome to check out that excellent compact SUV or its other terrific relatives like the Kona, Ioniq 5, and Kona Electric. Contact us any time to learn more about these excellent vehicles at 844-672-6134 .