If you are environmentally conscious, you will want to take a look and have a test drive in the 2021 Hyundai Nexo. This SUV is one of a kind, which means you are getting in on the ground floor of new technology that will one day be the norm. Here is some information on the exciting Hyundai Nexo.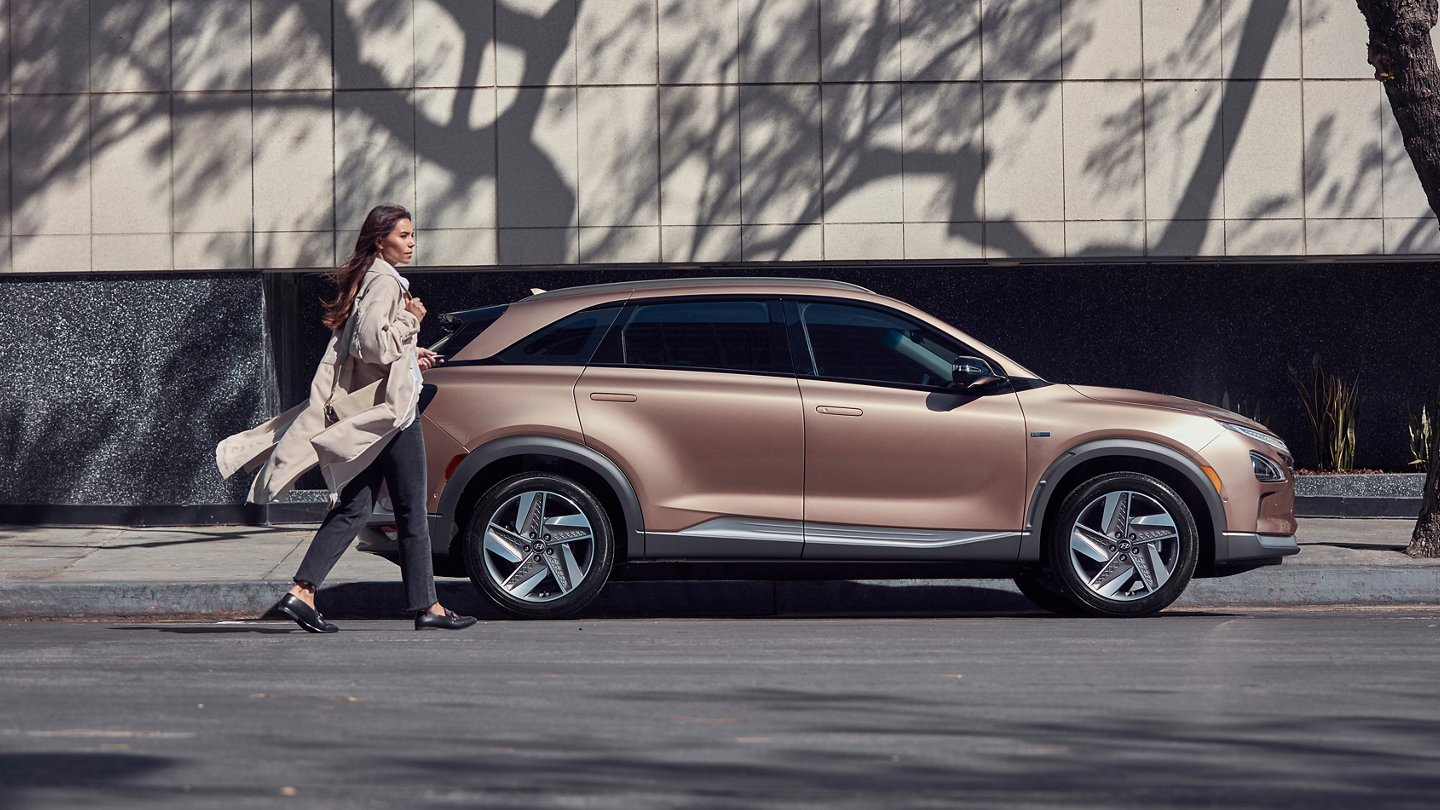 About the Hyundai Nexo
The Hyundai Nexo is the first SUV of its kind with hydrogen fuel cell technology. This means that the Nexo is able to convert hydrogen into electricity to run your car. Hydrogen fuel cell cars represent the next line of environmentally friendly cars because the byproducts of hydrogen fuel cell cars are water. Thanks to the electricity-charged Nexo, you can drive 382 miles before you will need to recharge your car. You also get up to 61 mpg in the Nexo, which is amazing for the crossover SUV.
There are other amazing benefits to the Nexo. The SUV offers front-wheel drive and an easier, smoother braking system than other hybrids. The Nexo can hold up to five adults comfortably and has good legroom and headroom. In fact, the headroom and legroom in the Nexo are larger than you would expect. The cargo space in the Nexo is nearly as large as that of the next-largest SUV in Hyundai's lineup. The Nexo's sunroof is next level and makes the interior of the SUV light and airy.
Of course, the Nexo has the latest technology, with a 12.8-inch screen and smartphone integration. Safety features on the Nexo include blind-spot monitoring, adaptive cruise control, pedestrian detection, cross-traffic alert, lane-keeping assist, and lane departure warning. There's even a blind-spot camera display to increase the safety standard.
When you are ready to drive the 2021 Hyundai Nexo, you need to come and see us. We're located at 1590 Hylan Boulevard, Staten Island, New York, 10305. You can give us a call at 844.672.6134.