When you take the time, energy, and funds to invest in a quality vehicle you expect it to last for years to come! That's why it is absolutely vital to ensure you're getting it serviced regularly by people you know you can trust to get the job done right every single time. Here at Island Hyundai in Staten Island, we know our customers value quality. That's why our on-site service center should always be your go to for anything you need!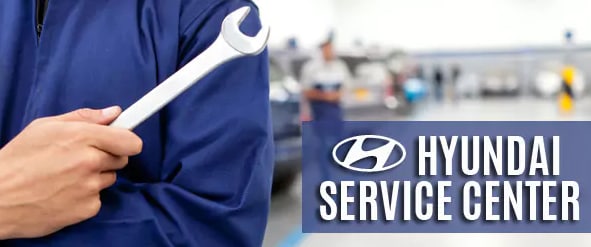 We treat our Hyundai customers like family, because that's exactly what you are to us. Don't stress about finding a random mechanic online and hope they'll be honest with you. Head back here and let us help you out instead! You can rest assured that all of our technicians are highly trained professionals using only the highest quality parts and materials. They know how to figure out exactly what's wrong as well as the most efficient, cost-effective method of fixing it. When something gets worked on, you can feel confident that it was done right the first time.
Here at Island Hyundai, we only use OEM parts that are designed specifically for your Hyundai by Hyundai, as well as top of the line diagnostic equipment. That means there's no substituting parts and never any guessing when it comes to a problem you run into. We also always honor anything covered by your warranty. It only makes sense that you'd take your car, truck, or van back to the people who know it best.
If you're ready to join the Hyundai family or are in need of a tune up, cosmetic fix, or major overhaul under the hood, get in touch with ustoday! Feel free to call us at
844-672-6135
and set up an appointment or use our easy-to-fill-out
online scheduling form
!
Woodbridge Hyundai Service | New York Hyundai Dealer