We know that the Hyundai warranty for new cars is top-notch. In fact, many new car buyers cite the Hyundai warranty is one of the reasons they decided to buy a Hyundai. Recently, Hyundai was given an award for the best Certified Pre-Owned (CPO) warranty among non-luxury brands.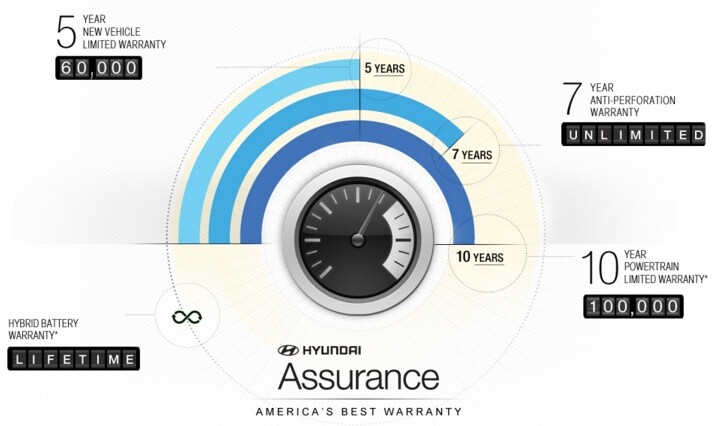 Autotrader, which is one of the largest car sale and resale websites in the country, gave the Hyundai warranty the award for the best program in the CPO category. The details of the Hyundai warranty program are stunning, and while it is a great deal for a new Hyundai, it is an even better deal for a used Hyundai. Hyundai's CPO warranty has several parts.

Details of the CPO Warranty
First, if you buy a certified pre-owned Hyundai, you get the remainder of Hyundai's 100,000 powertrain warranty, which covers a lot of the really expensive pieces of your car. You also get the remainder of the 60,000 miles, 5-year warranty as well, which covers nearly everything that can go wrong with the car. Hyundai gives you 10 years and unlimited miles in its roadside assistance program as well, so you have the assurance that if something does go wrong with the car, Hyundai will send someone to take your car to the service department. Another feature of the limited warranty is that the battery on all Hyundai vehicles, even the EV cars, has a 10-year warranty as well. Hyundai has such a great deal on their CPO cars that it is understandable so many people have chosen Hyundai for their next car purchase.
Hyundai has won Autotrader's Best CPO Warranty award for the last three years. That means that during the last three years, no company has been able to equal Hyundai's warranty for their certified pre-owned vehicles. You might want to start looking for your next Hyundai today.
Are you ready to buy a Hyundai? We're ready to help! Give Island Hyundai a call at 844.672.6134 or come by and see us at 1590 Hylan Boulevard, Staten Island, New York 10305.