Electric vehicles are taking over the automotive market. To stand out from the competition, an electric vehicle must offer incredible mileage range, as well as style, convenience, and modern technology. The 2019 Hyundai Kona Electric offers all this and more. This electric crossover SUV joins the 200-plus-mile EV club, and has much more to offer drivers as well. Continue reading to learn more about the 2019 Hyundai Kona Electric.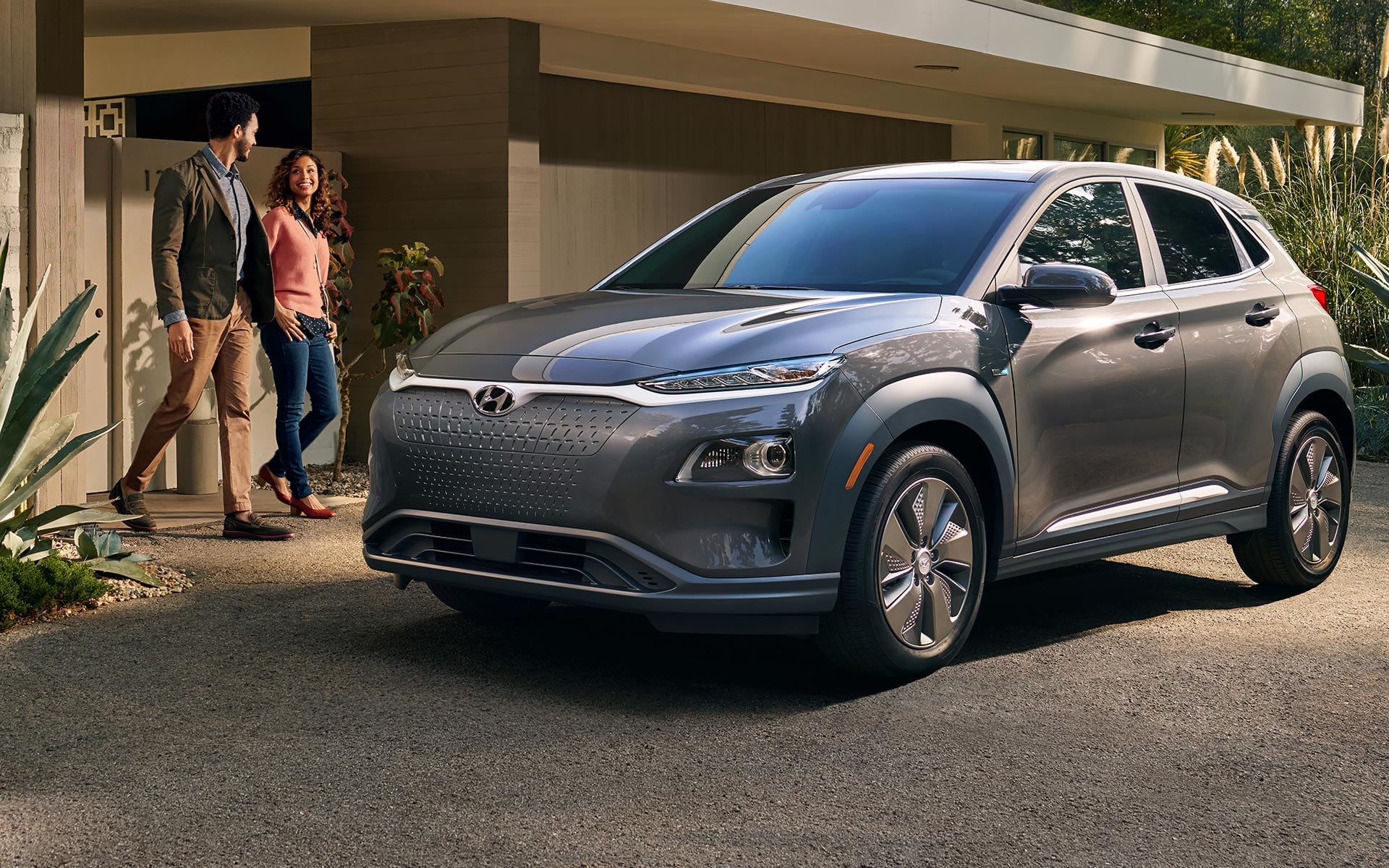 To be exact, the 2019 Hyundai Kona Electric earns 258 miles of range. This outstanding range is achieved with the vehicle's 65 kilowatt-hour (kWh) battery. The Kona Electric leads its class in range, and also has a 7.2 kilowatt on board charger. This charger takes about 9.5 hours to recharge with 240 volt, Level 2 equipment.
In addition to its remarkable battery and mileage capabilities, the 2019 Hyundai Kona Electric also offers a smooth driving experience. If you're using this vehicle to transport family and friends, all passengers can feel at ease in the cabin of the Kona Electric. The absorbent suspension reduces the feel of bumps, and the steering is responsive and easy for drivers.
There is a maximum of 45.8 cubic feet of space in the 2019 Hyundai Kona Electric, ideal for transporting larger items, luggage, and so on. For improved storage, there are shelves, cup holders, and hidden compartments throughout. The interior of the Kona Electric has available leather seats, a stand-up touchscreen, and physical buttons for adjusting the volume and tuning the radio. Plus, Android Auto and Apple CarPlay are standard with this crossover SUV.
Thinking about becoming the proud owner of a Hyundai Kona vehicle? If so, check out the inventory at Island Hyundai. Find our new and pre-owned Hyundai dealership at 1590 Hylan Boulevard in Staten Island today!
Hyundai Dealership near Newark | Staten Island 2019 Kona Electric