Say hello to the Kona. Hyundai is introducing this outstanding new vehicle in the spring of 2018. The all-new 2018 Kona is a crossover vehicle with bold styling, high-end technology and the ability to take on any nearly adventure. For those who like an exciting drive and funky style, the 2018 Hyundai Kona was made for you.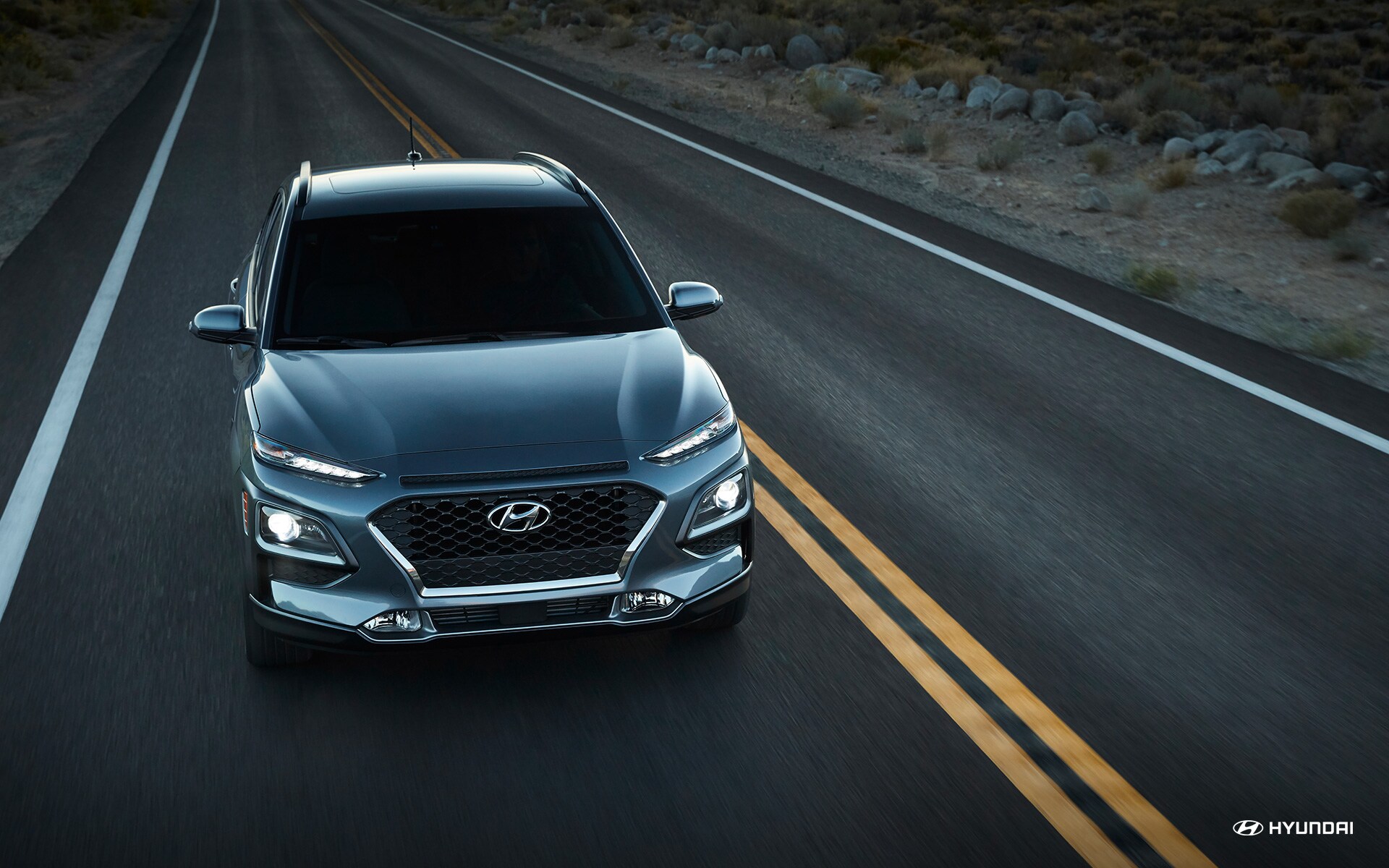 The Hyundai Kona is a bold vehicle, with pops of color and unique design that will turn heads and impress passengers. The Kona is a compact SUV crossover with a sporty and inviting style. On the inside of this vehicle you can find luxurious design with bright stitching throughout. You can also find a 7-inch LCD touchscreen display, which comes standard in the 2018 Kona. Use this touchscreen with Android Auto or Apple CarPlay to access music, navigation, phone calls, text messages and so much more. The 2018 Hyundai Kona also comes standard with Bluetooth and cruise control.
The 2018 Hyundai Kona is powered by a 2 liter, 4 cylinder engine, with a six speed automatic transmission. The Limited trim level of this vehicle is powered by a 1.6 liter, Turbo 4 Cylinder engine, with a seven speed DCT. Both engines are capable of exceptional performance and an exciting drive. Some other features that drivers might be interested in are the standard LED Daytime Running Lights, Automatic headlights, remote keyless entry system with alarm, and the Tire Pressure Monitoring System with individual tire pressure indicator.
The 2018 Hyundai Kona was designed with modern drivers in mind. Hyundai designed this vehicle to be functional, convenient and cool. If you want to try out the Kona for yourself, stop by our showroom at Island Hyundai. You can come check us out at 1590 Hylan Boulevard in Staten Island, New York, to see what Hyundai has to offer. So, stop by today or give us a call at 888-319-8770!
Long Island City Hyundai | NY Hyundai Kona