Perfect for city driving or road trips, the sporty 2019 Hyundai Veloster is a unique hatchback that is appealing to almost the entire car-buying market. While it's compact size and athletic style attract the younger audience, the spaciousness and functionality of the Veloster appeal to everyone's needs.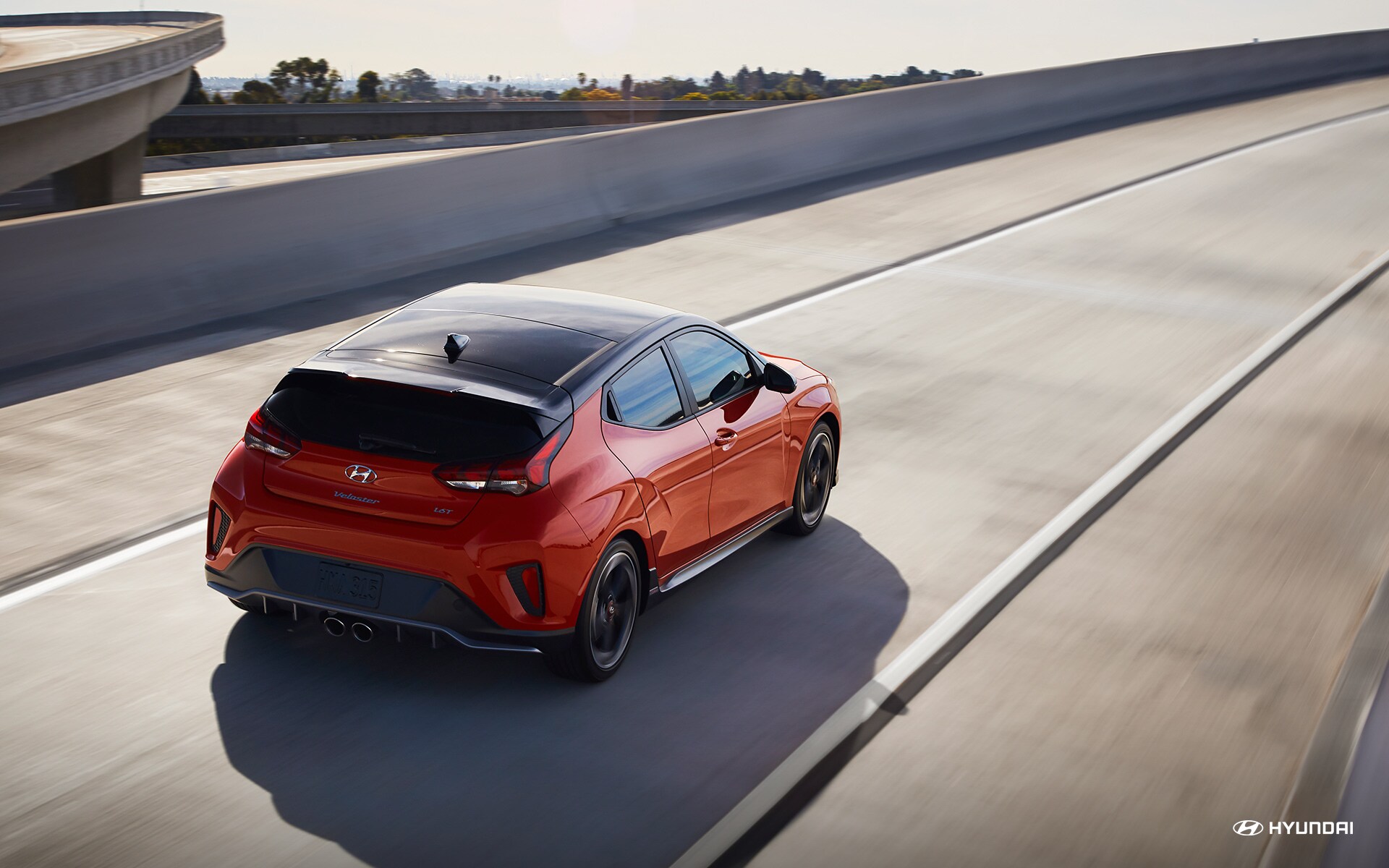 The three door setup of the 2019 Hyundai Veloster is nearly one of a kind. Combing coupe construction with hatchback design elements, the Veloster has a swooping roofline, strong stance, and fierce profile. The grille of this 2019 Hyundai has a black mesh texture, with red detailing along the leading edge. It also has generous air inlets and small openings, helping to funnel air through the front wheel arches in a quieter and more aerodynamic way. Not only is the 2019 Hyundai Veloster stylish, but it is also functional and efficient in its design.
The base model of the 2019 Hyundai Veloster is powered by a 2.0 liter four cylinder engine that is paired with either a six or a seven speed dual clutch transmission. Capable of 147 horsepower and 132 pound feet of torque, the engine provides this hatchback with a little extra kick. For eco-conscious drivers, the Veloster is notably fuel efficient as well, earning an estimated 26 mpg combined, 33 mpg on the highway, and 29 mpg in the city with the six speed manual transmission, or 28 mpg combined, 34 mpg on the highway, and 30 mpg in the city with the seven speed transmission.
Drive off the lot in your very own 2019 Hyundai Veloster when you visit Island Hyundai. At Island Hyundai, you can shop from the best new and pre-owned Hyundai vehicles on the market. To see our inventory for yourself and to test drive the 2019 Veloster, visit us at 1590 Hylan Boulevard in Staten Island today!
Long Island City Hyundai | New York Hyundai Lease Specials