Mid-size sedans are the pick of most car shoppers. They aren't too big, but not too small either. They offer enough space for a small family, and also remarkable fuel efficiency and value for money. One such mid-size sedan that's been a family favorite is the Hyundai Sonata. With its redesigned 2018 edition, the Sonata has got more exciting, and power packed.
Stylish exterior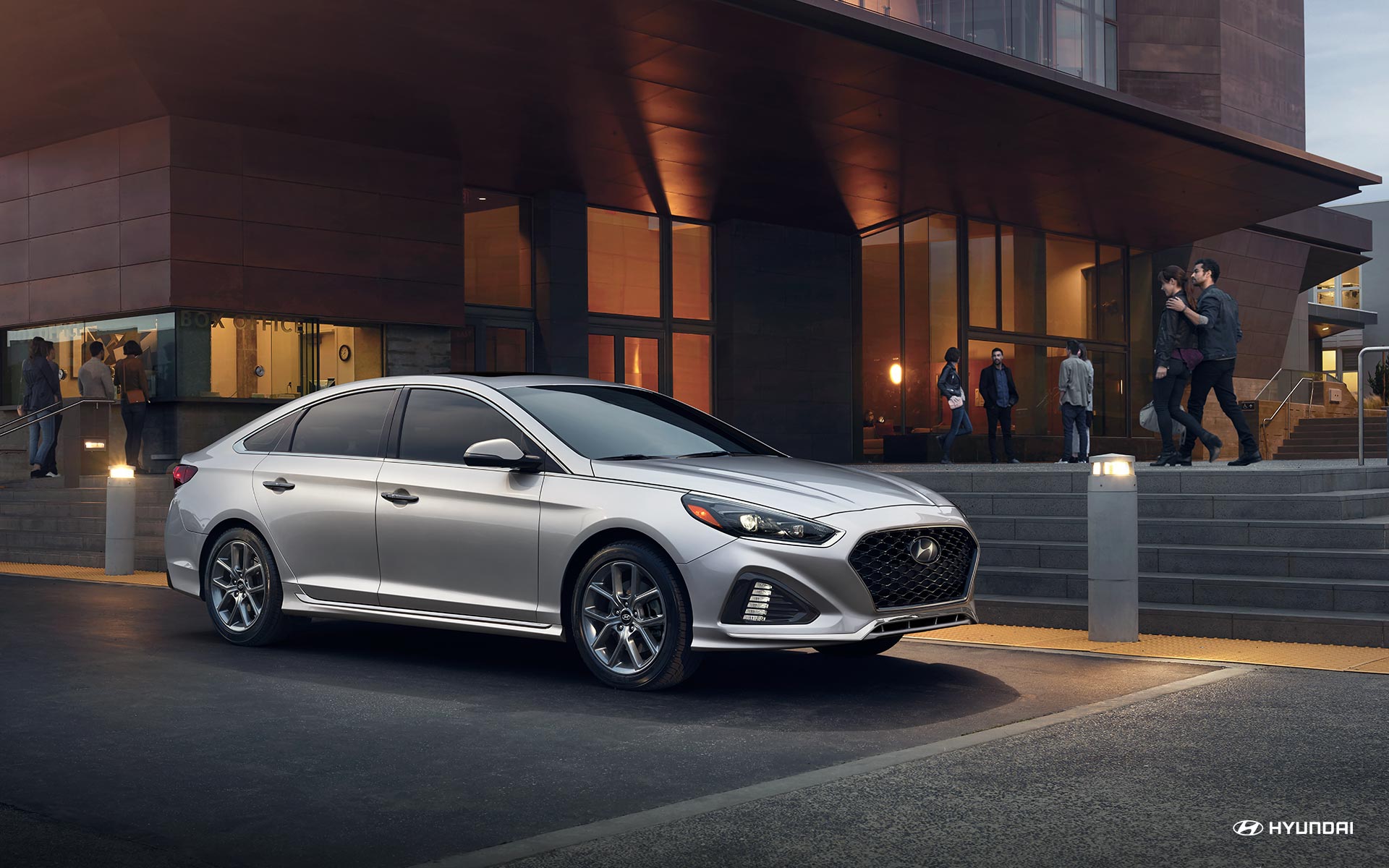 The styling of the redesigned Sonata is sharp and sleek. The front fascia is broader with a mesh honeycomb pattern, while the headlights are narrow and wrapped around the sides. The attractive daytime running lights and the taillights match the rest of the styling seamlessly, lighting up the way whenever you drive in or exit. The 16-inch alloy wheels give stability and complement the rest of the design. The 2018 Hyundai Sonata has been designed and assembled in the US.
Powerful performance
The 2018 Sonata has three engine choices. Depending upon the model, you could choose among the standard 2.4L engine that is capable enough for your daily needs, or the more powerful turbocharged 2.0L engine, or the 1.6L turbocharged engine if you want an extra boost. Whichever engine you choose, all of them offer plenty of speed and power for all types of driving. The major change this time is the six-speed transmission being replaced by an eight-speed automatic.
Classy interior
The insides of the Sonata are classy and comfortable. Made from premium materials, the seating keeps you snug and comfy on all rides while the center stack has been restyled and a new 3-spoke leather-wrapped steering wheel added. Leather seating is also available if you like a touch of luxury. The interior space is ample for five, and if you opt for the Integrated Memory Seat, it will remember and adjust the driver's seat and side mirror settings.
The smartphone integration feature allows you to control the audio and apps right from your phone. You also get a premium audio system, USB and Bluetooth connectivity, besides safety features like Smart Cruise Control with stop/start capability, Electronic Parking Brake with Automatic Vehicle Hold, Stability control, front-impact, side impact, and Overhead and knee airbags, seatbelt pretensioners, vehicle intrusion detection. The Hyundai Sonata was the IIHS top pick and has received NHTSA 5-star ratings.If you're in search of a midsize sedan that offers space, safety, and performance, the
2018 Hyundai Sonata
should be on the top of your list. You can also book a test drive for the 2018 Hyundai Sonata by calling Island Hyundai.
Call us today
!
NY Hyundai | Woodbridge Hyundai Sonata